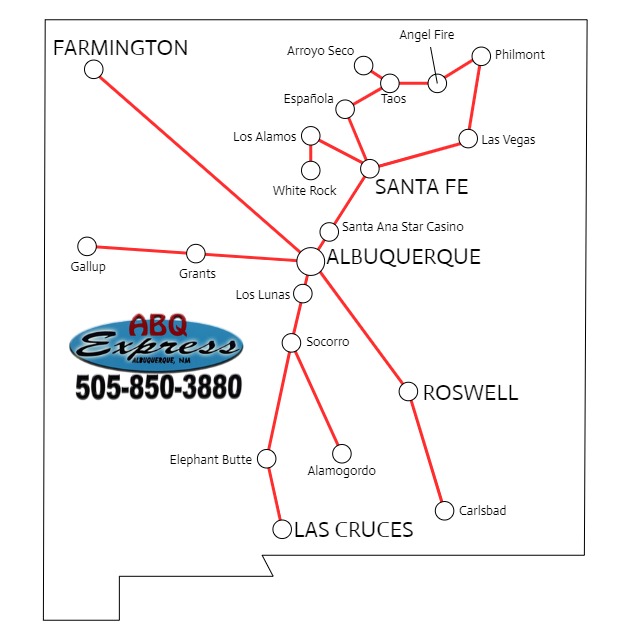 If you need to get somewhere fast and with the convenience of point-to-point service, our custom shuttle service is always here for you. We serve the entire state of New Mexico, so contact us or call 505-850-3880 if you don't see the city pair you're looking for. (Our Santa Fe-Albuquerque Custom Charter Service is here. Philmont information is here.)
Please purchase tickets 24 hours in advance.
Fare includes four (4) pieces of baggage.
Sorry, NO REFUNDS.
This window is secured by 256 bit encryption on a PCI compliant network. Click here to view this window in its own page.