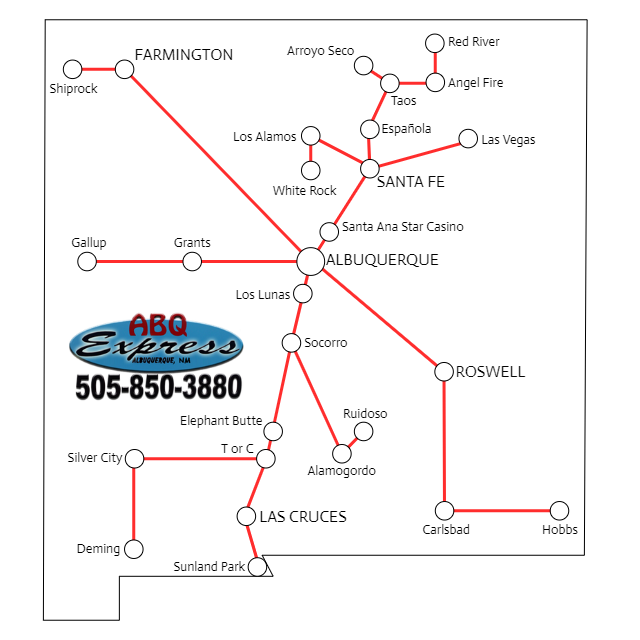 If you need to get somewhere fast and with the convenience of point-to-point service, our custom shuttle service is always here for you. We serve Santa Fe, Farmington, Las Cruces, and the entire rest of New Mexico. (Contact us or call 505-850-3880 if you don't see the city pair you're looking for below.)
Please purchase tickets 24 hours in advance.
Local road conditions may at times prevent door-to-door pickup or delivery.
We are generally available to transport passengers only between the hours of 5 a.m. and 10:30 p.m. Please call 505-850-3880 if you have any questions.
Fare includes two (2) pieces of baggage.
Refunds are subject to 20 percent cancelation fee.
Start your reservation now by selecting a travel date below!
This window is secured by 256 bit encryption on a PCI compliant network. Click here to view this window in its own page.